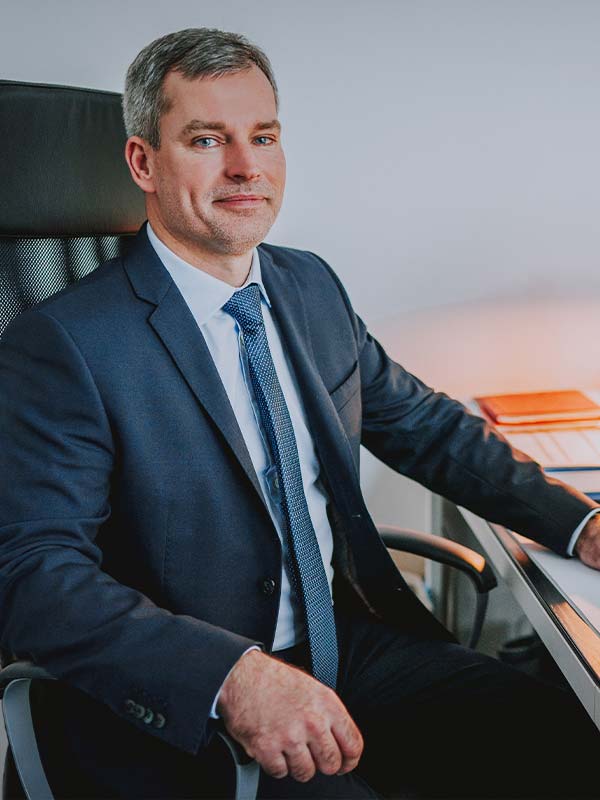 Ing. Pavel Anderle, Ph.D., M.Sc.
HCAM - Head of Continuing Airworthiness Managers, Airworthiness Review Staff, Part - 145 Technical Director
Safety of the clients and a comfortable flight are the top priories of all private airlines. But it is also necessary to ensure the aircraft is in perfect condition and this is the main task of the technical director. Such activity requires detailed knowledge of the aircraft and engine design and experience with piloting it.
"My main responsibility is to ensure that the aircraft is in perfect condition and our clients will enjoy their flight in comfort and without worries. The JetBee aircraft fleet is in excellent shape and I supervise its regular and irregular maintenance. I studied aviation and have been working in the field for more than 20 years."
Team members
No wish can take us by surprise
Personal data will be processed, stored and used in line with the terms and conditions stipulated in our personal data protection policy. By sending the form, you agree to such processing.
Call us
We hold the EASA certificates required for commercial air transport operation:
Air Operator Certificate AOC CZ-69
Continuing Airworthiness Management Organization PART CAMO CZ.CAMO.0082
Maintenance Organization Certificate PART 145 CZ.145.0104
i Your health is important for us. COVID-19 - safety procedures
We all at JetBee Czech care deeply about your safety, health and wellbeing. This is as true now as it has always been ever since we did the first flight for you. We know travel looks a little different these days, but rest assured that we're here for you every step of the way.
The latest research is showing that aircraft cabins are among the safest of public indoor environments. The risk of COVID-19 exposure on board our planes is almost zero thanks to advanced air filtration systems and diligent cleaning protocols. We've introduced several new procedures throughout all our aircrafts, designed to keep you safe from Covid-19.
Our crew members as well as ground staff oversee all aircraft cleaning procedures to ensure they meet or exceed EASA and local Authorities published guidelines. We'll be constantly updating these measures in accordance with the latest guidelines from local authorities. JetBee Czech crew members are regularly checked for signs of the virus. Please be aware customers may be asked for additional documentation and health certificates ahead of their flight being confirmed.